Radio Hire Brighton
Event radio hire for businesses in Brighton is regular on the South coast with the huge number of festivals and special events that happen in Brighton. So how d you know which radios you need? An hour train journey from London, with one of the most unique and varied populations in the UK, Brighton is booming with events, business and tourists. Brighton is home to a huge variety of bars, restaurants and shops which are designed to accommodate for the huge number of visitors which it receives throughout the year and need different types of radio solutions. As the town has grown and become more popular with both homemakers, tourists and businesses alike, the need for effective communication has become more paramount throughout the city of Brighton & Hove. More and more businesses have become reliant in adopting radio hire as part of their everyday portfolio of tools. Radio hire has benefits for a plethora of different kinds of business in this busy tourist destination.
Why trust Wall to Wall Communications with your radio hire in Brighton
Established and benefitting from over 4 decades of unrivalled experience and expertise, Wall to Wall Communications prides itself on working with companies from companies throughout the UK from a range of different industries with different requirements from their radio hire experience. We pride ourselves on having the best possible radio specialists who have been trained to provide training to all of our customers and are on call to help if any issues do arise to ensure that you are back up and running as soon as possible. Our products are some of the latest and greatest available and can be provided as part of our next day delivery program or on a seven-day free trial basis. All of this together creates the customer service which we are so proud to provide, meaning that our customers can be safe in the knowledge that they are looked after.
If you would like to read from some of our present and previous clients, as well as how they've successfully implemented radio hire in their business, please visit https://walltowallcomms.co.uk/testimonials/
How to implement radio hire in your business
Retail
Brighton has a booming retail industry, with locals and tourists flocking to Churchill Square Shopping Centre, The Laines and North Lanes daily to find unique treasures which you wouldn't be able to find elsewhere on the British shores. This is fantastic for the local community and area and has helped to create Brighton as the place it is today. Although this is great for businesses, it does mean that shops are often crowded and places extra importance on shop owners to ensure the safety of shoppers and staff, as well as maintaining high levels of security in places where shoplifting is unfortunately not uncommon.
Radio hire has many benefits for shops, bars and restaurants in Brighton. Not only does it facilitate in providing the best possible communication between staff to create a safe and secure environment, but many of the latest radios available have a range of other beneficial features. One of the most commonly used features of our radios is the opportunity to connect on multiple channels. This creates the prospect for 'second chance' communication in the unlikely event that one of the channels is not working optimally, but also allows different team members to communicate with one another without sharing their messages with the entire team. This ensures that the radios do not become a distraction and that members of staff are only made aware of events which are necessary to them individually.
Events
Brighton is synonymous with events. Aside from the fixed events which you can expect yearly such as Brighton Pride, it also hosts events which range between music to escape rooms to doggy meet-ups. With such an inclusive town comes the opportunity for weird and wonderful events. Despite the variety in events, each of these has a priority and reliance on effective communication to make sure that everyone associated with the event is secure and allows managers to organise the event and ensure that it runs smoothly. Radio hire really can be the difference between a seamless, well run event and unorganised chaos.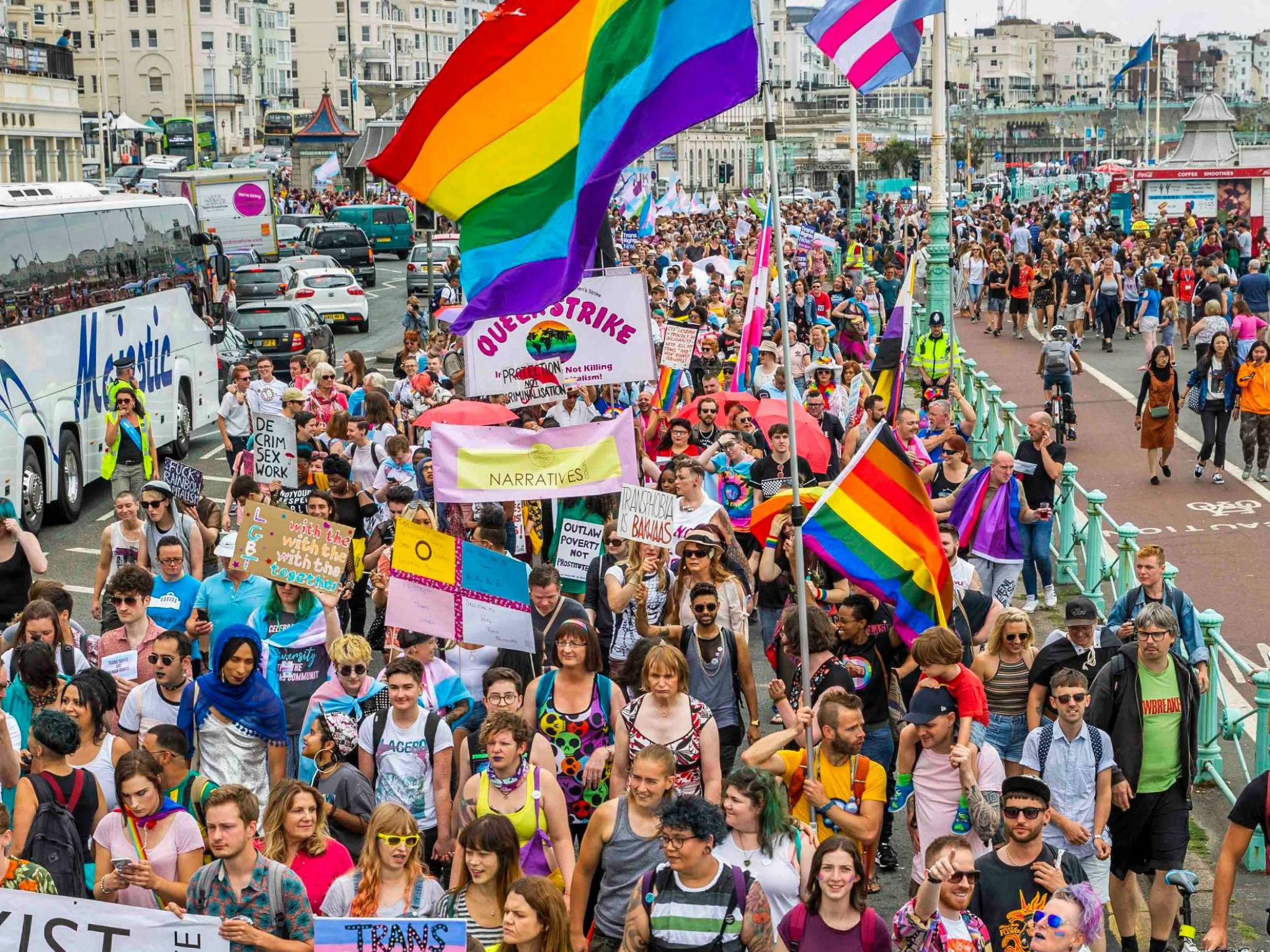 Regardless of your requirements of radio hire, we would be delighted to discuss these with you in more detail. Contact us now to find out how we can take your Brighton business to the next level.